About Us
KASUGA SEIKI founded in 1949, has over 70 years of history. KASUGA brand is renowned in Japan, Asia, Europe and the United States. Because of the demand of the market, KASUGA founded KASUGA SEIKI LTD. in Taiwan in 2012. The products are the following: Five axis machining center, Tapping center, Vertical high speed machining center, High speed machining center, Box way machining center, Double column machining center, Turret type milling machine. The combination of Japanese design, Japanese strict quality control and the Taiwanese fine production technology produces many very popular machines in the market.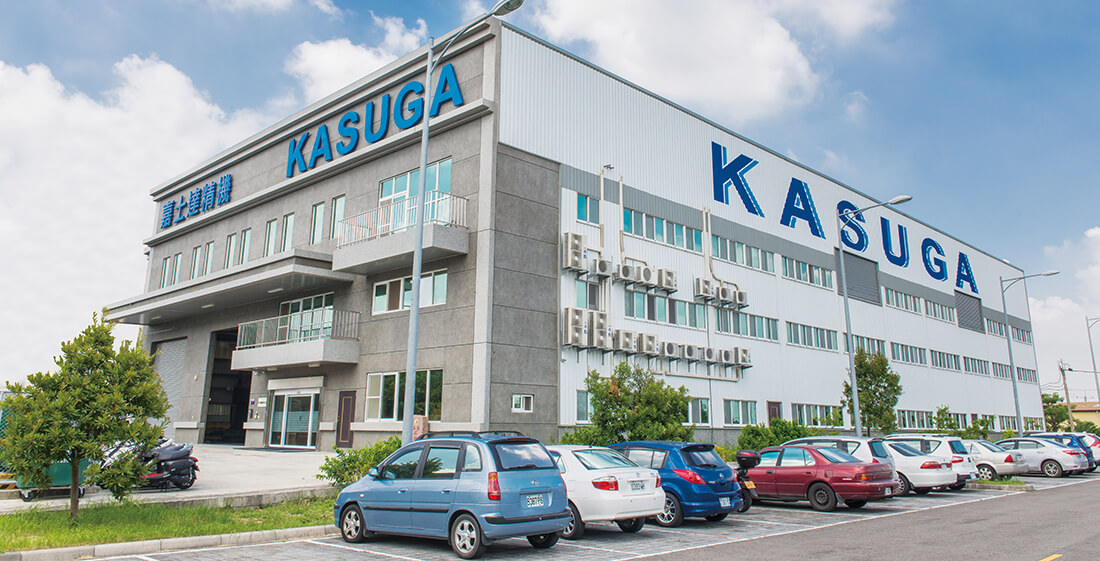 2022
KU22 CNC Vertical 5-Axis Machining Center.
2019
KU65 CNC Vertical 5-Axis Machining Center.
V110 Machining Center start production.
2018
T700R CNC Drilling & Tapping Center With Intelligent Robot.
2017
B series CNC Double Column Machining Center.
2016
Improve Q –Series (MACHINING CENTER).
2015
V3 type milling machine start production.
2014
Taiwan's opening of the new factory and expand the production base.
Machine centers (for Parts) V70RC start production.
2013
High Speed Machining Center HV50/HV70.
5-Axis Machining Center MF 20 and MF 25.
2012
The establishment of the Taiwan branch.
V series Machining Center and T series Drilling & Typing Center.
2011
Preparation for Taiwan Branch factory.
2003
Special purpose machine.
1995
Expand to export to the USA by Q –Series (MACHINING CENTER).
1989
Opened Tokyo Office.
1960-1988
Started to manufacture milling machines manufactured, export to the U.S.A and other countries.
Expanded the office and the factory.
1959
Tsuda Industry cooperated in turnery.
1949
Founded ironworks as Private Corporation Manufactured woodworking tools.